Goodyear tire dealer in
richmond hill
Goodyear is a well-known tire brand that has been producing high-quality tires for over a century. Their tires are known for their excellent performance, durability, and safety features, making them a popular choice for a wide range of vehicles, including cars, trucks, and SUVs.
TrilliTires in Richmond Hill is a Goodyear tires dealer, offering a variety of Goodyear tires for customers to choose from. With their expert knowledge and exceptional customer service, TrilliTires can help customers find the right Goodyear tires for their vehicle and driving needs. TrilliTires is a trusted and reliable choice for anyone looking to purchase Goodyear tires.
One of the most popular Goodyear tire models is the Goodyear Eagle F1 Asymmetric 3. This tire is designed for high-performance vehicles and offers excellent handling and grip in both wet and dry conditions. The tire features a specially designed tread pattern with larger outer shoulder blocks for better cornering and a wide circumferential groove to enhance wet traction and reduce the risk of hydroplaning.
The Goodyear Eagle F1 Asymmetric 3 also features a high-silica compound that provides exceptional grip and braking performance on both wet and dry roads. Additionally, the tire is designed with reinforced construction to ensure maximum stability and durability.
This tire has received high ratings and positive reviews from consumers and experts alike. It has been praised for its excellent performance, comfort, and low road noise. The tire is suitable for a variety of high-performance vehicles, including sports cars and luxury sedans.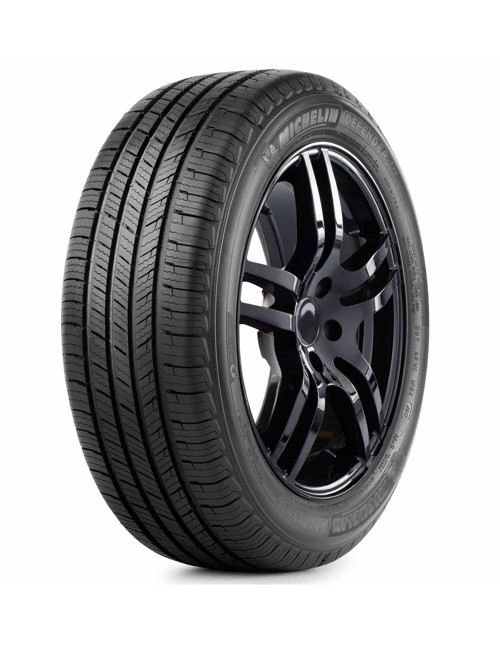 High-performance tire for sports cars and luxury sedans.
Rugged all-terrain tire for light trucks and SUVs.
Long-lasting all-season tire for sedans, coupes, and minivans.
Winter tire with excellent traction and handling in snow and ice.
Trailer tire designed for durability and high load-carrying capacity.
Versatile all-season tire with superior traction in wet and snowy conditions.
Touring tire designed for a comfortable and quiet ride in sedans and minivans.
High-performance all-season tire for sports cars and coupes.
All-season tire with responsive handling and excellent wet traction for sporty cars.
Standard all-season tire for sedans and minivans with a comfortable ride and long tread life.